Clark's Classic Car Show
Sunday July 15, 2018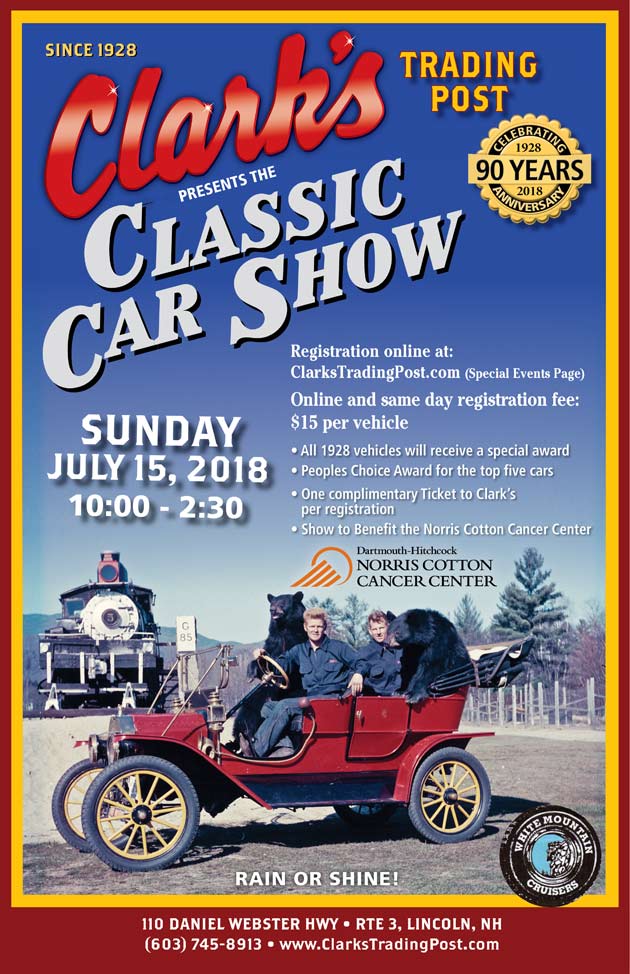 Visit Clark's Bears on July 15, 2018 for a Classic Car Show. This special event is celebrating our 90th anniversary season. There will be dozens of cars on display. Ticket holders receive a ballot to vote for their favorite car. There will be four Peoples Choice Awards and one Best of Show. Awards will take place under the picnic pavilion at 2:30. All cars built in 1928 will receive a special award. Which car will be your favorite??
Guests must purchase a ticket the day of the event at the Railroad Station to participate. The general admission ticket will include all the rides and shows that Clark's has to offer plus a ballot to vote for your favorite car.
Register your classic car! ⇒