Falmouth Academy's Cool Nights Jazz Band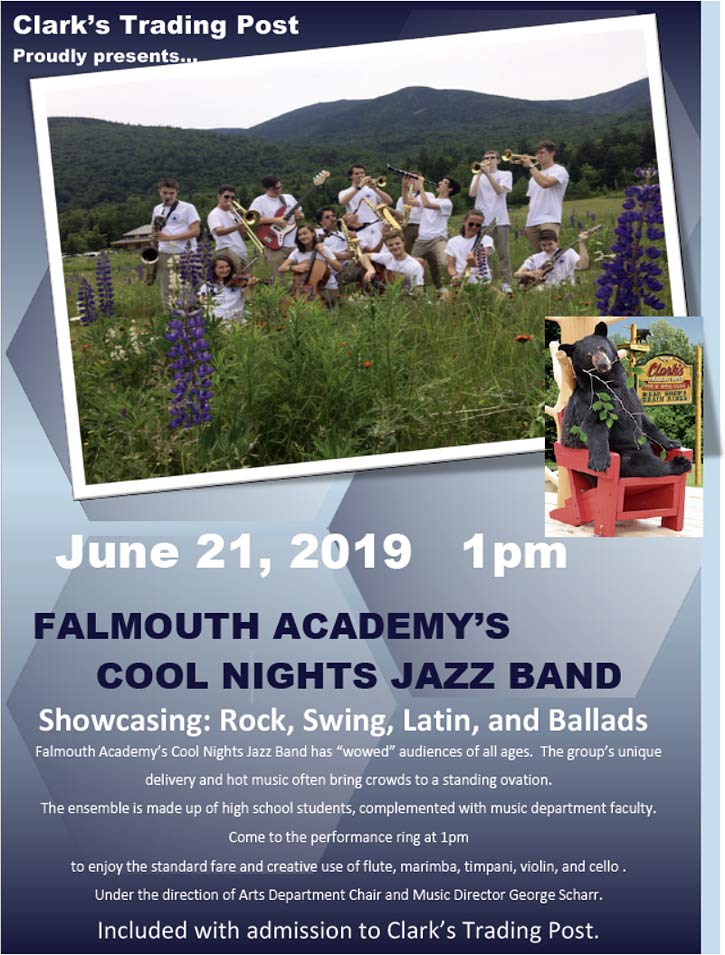 June 21, 2019 1pm
Showcasing: Rock, Swing, Latin, and Ballads
Falmouth Academy's Cool Nights Jazz Band has "wowed" audiences of all ages. The group's unique delivery and hot music often bring crowds to a standing ovation.
The ensemble is made up of high school students, complemented with music department faculty. Come to the performance ring at 1pm to enjoy the standard fare and creative use of flute, marimba, timpani, violin, and cello. Under the direction of Arts Department Chair and Music Director George Scharr.
Included with admission to Clark's Bears.