Rhythm & Bones Society Performances
June 9, 2018 at 11:00 & 2:00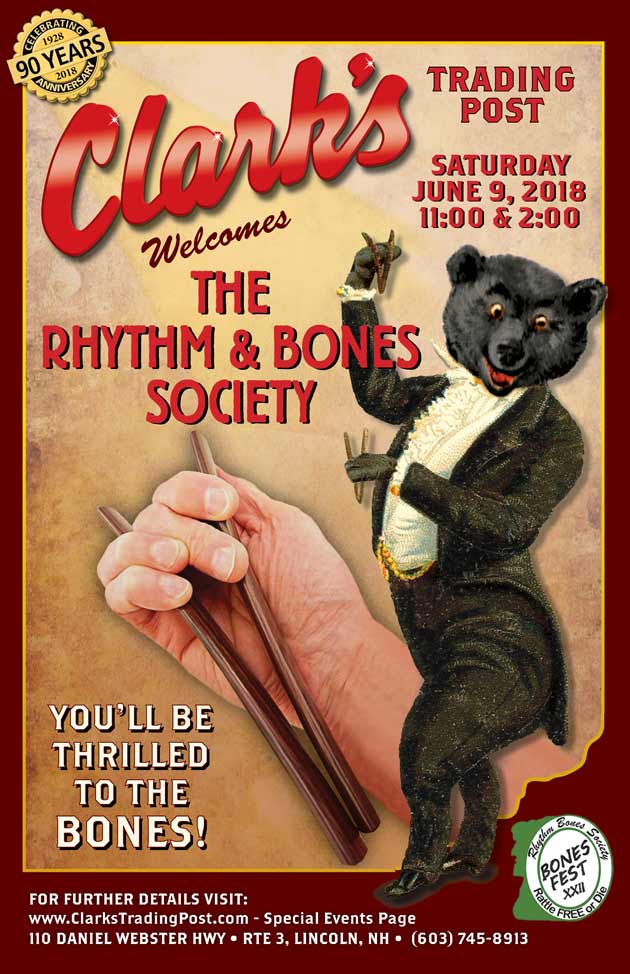 Visit Clark's Bears on Saturday June 9, 2018 for one of our 90th anniversary special events, The Rhythm & Bones Society performance. This talented group of three dozen musicians features some of the most renowned bones players in the country. They will introduce you to an old fashioned musical instrument that will have your toes tapping and hands clapping. There are two 25-minute shows at 11:00 & 2:00.
Guests must purchase a ticket the day of the event at the Railroad Station. The general admission ticket will include all the rides and shows that Clark's has to offer plus general admission seating for the Rhythm & Bones Society shows.
You'll be thrilled to the BONES!