Anaconda Escape at Clark's Bears
Hang on tight!! The Anaconda Escape water raft ride will speed you through 300 feet of twists and turns, drops and plunges, as you race down the fully enclosed and totally dark tube on your own rubber raft. You can ride fully clothed, and enjoy a refreshing splash before climbing back up the 40 foot tower for spectacular views around the park and the beautiful White Mountains. Changing rooms are available to slip on dry clothes at the end of your visit.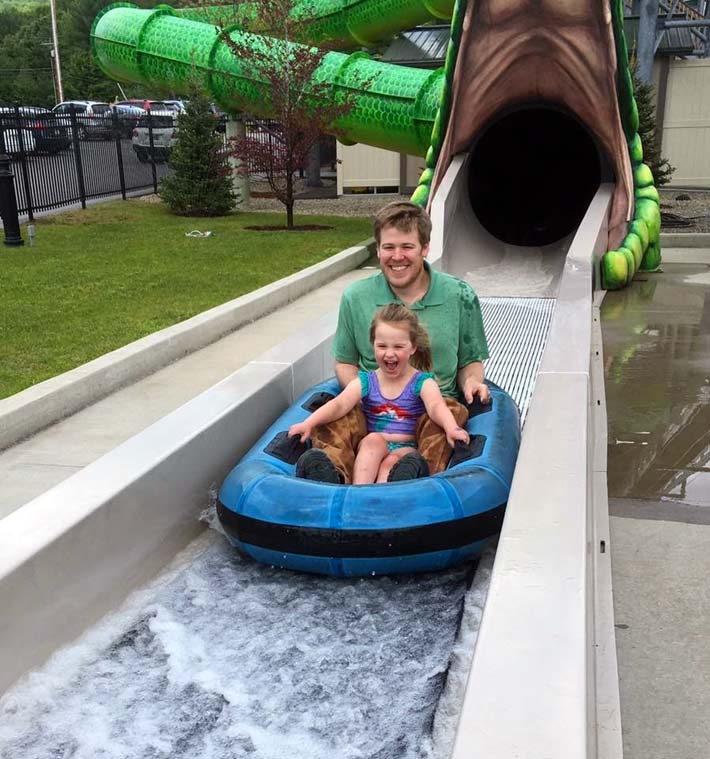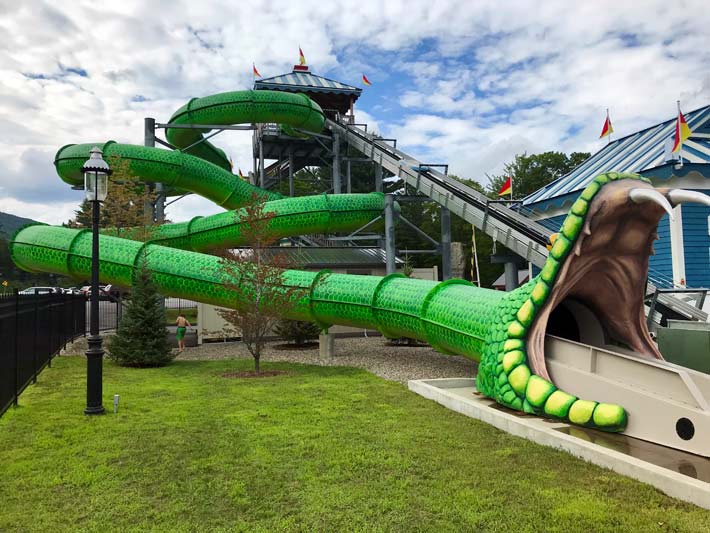 RIDE GUIDE
This is a high speed raft ride in total darkness-those who are pregnant or have heart, neck or back conditions should NOT use this ride.
RULES
Minimum height to ride is 36"
under 42" must be accompanied
Minimum weight per raft is 75 pounds.
Maximum weight per raft is 350 pounds.
Street clothing including soft soled shoes may be worn
Eyeglasses and sunglasses should be removed or secured by straps.