The Clark's Bears Summer Circus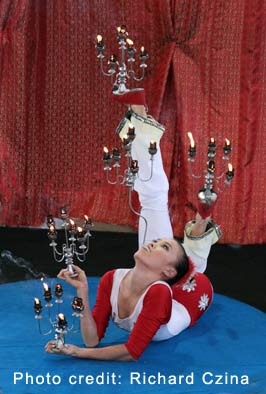 Clark's Bears has your favorite circus act again this summer!!! The Yandong Chinese Acrobats!!!
Yandong Chinese Acrobats perform the flying forks (performed for ten years by Yandong's father, Du Hahn, for the Emperor of China), foot juggling, ladder balancing, contortion and more! You will be amazed by the work of Jingxia and Ya Ting as they combine the skills of balancing and the flexibility of contortion into an amazing performance. Chinese acrobats are taught movement coordination, how to step, how to move their hands, their eyes and their bodies. Audiences have been returning to Clark's for years to see what they will do next. One thing is for sure, they know how to please the crowd. Please take a seat at the covered show ring to enjoy these astounding performers. They will be performing daily from June 25 through Labor Day. Don't miss them!!!
See schedule for specific dates and show times.