2020 Ticket Prices & Hours
Tickets include all rides, all shows, all day!
Ticket Type
General Admission
Ages 4-64
Seniors
Ages 65+
*Military
With valid ID
Toddlers
Ages 1-3
Full Day
$24
$21
$21
Free
Season pass
$70
$70
$70
Free
*Military discount applies to U.S. active, retired & veteran personnel with valid ID.
The military discount also applies to card carrying dependents.
Buy a ticket after 3:00, and the next day is FREE!!
Hours
For detailed hours please see our Season Calendar
Spring and Fall Weekend hours 10:00-4:30
Mid-June through Labor day hours 9:30-5:00/5:30
October 9, 2020 park hours 10:30-3:00
Gift shop open at 9:00 and closes 30 minutes after the park.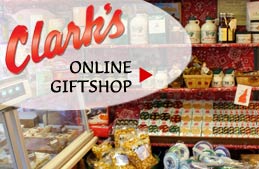 Purchase a Gift Card for your family or friends. They are available in increments of $25 and are good for tickets, gifts or food!