Employment Opportunities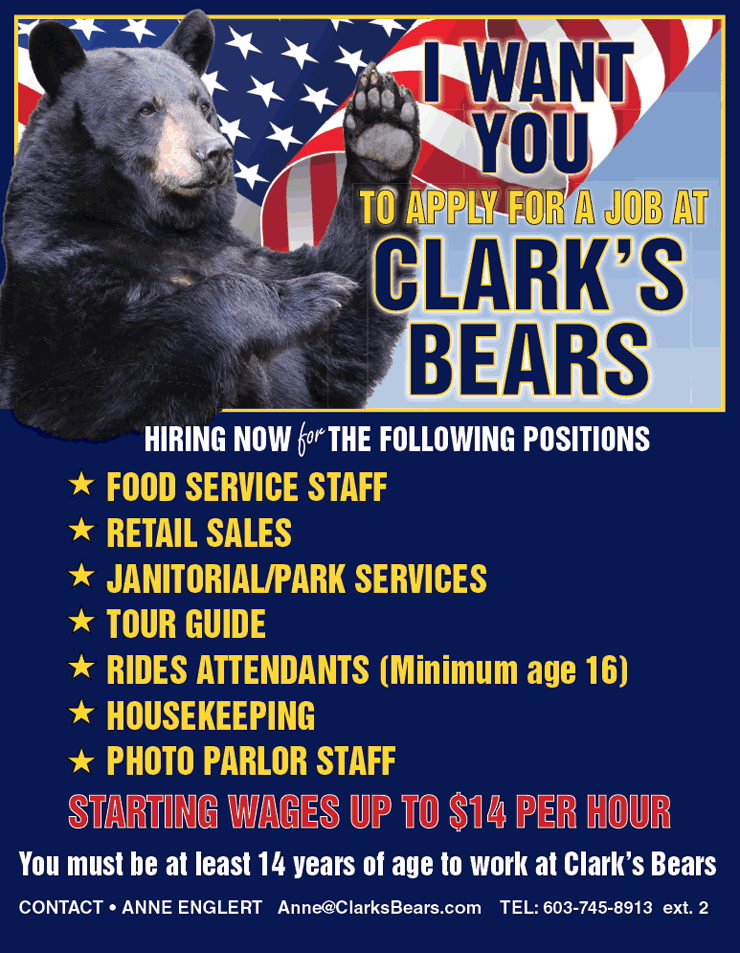 Clark's Bears is looking for enthusiastic, motivated, hardworking full and part time employees. We have job openings in the following departments; Rides, Food Service, Retail, Photo Parlor, Janitorial/Park Services, and Housekeeping. It is essential for the applicant to have strong communication and customer service skills. Wages start at up to $14 per hour. Apply online below.
Benefits include:
Discounts on food and gifts at Clark's
Free guest tickets to Clark's
End of the season bonus incentive
Employee referral program
White Mountains Attractions Passport
Clark's Bears
Attn. Anne Englert
PO Box 1
Lincoln, NH 03251
Anne@clarksbears.com
603-745-8913 Ext. 2
Come join the team for a fun and adventurous summer job!
Due to state and federal labor laws Clark's Bears cannot hire anyone under 14 years of age.