Employment Opportunities
Now hiring in all departments.
Starting wages begin at $8 to $12 per hour
COME JOIN THE CREW!
Clark's Bears is now hiring for all seasonal positions. Download the application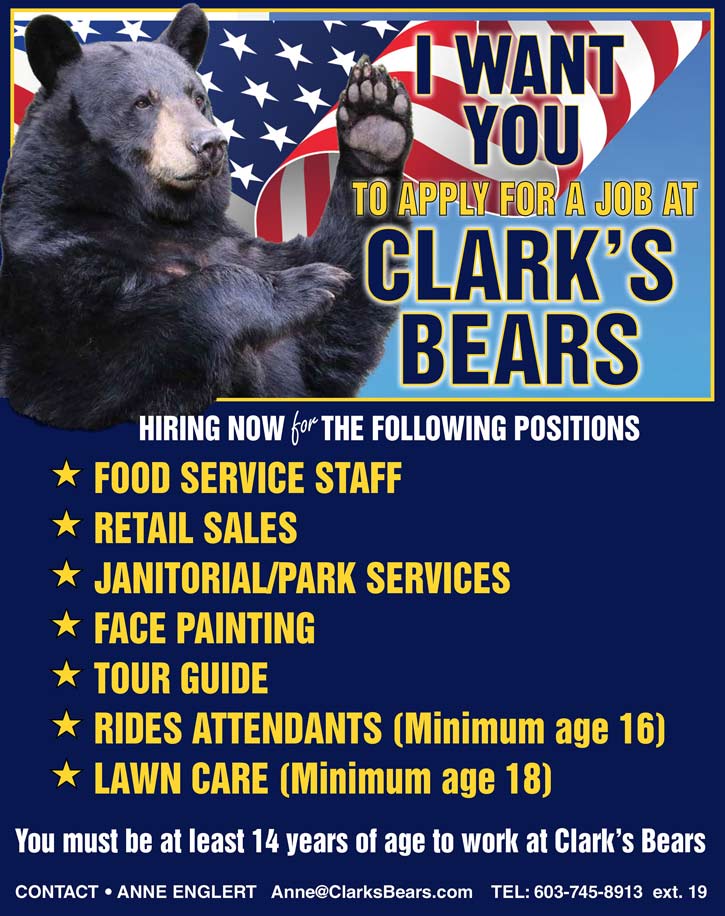 Clark's Bears is looking for enthusiastic, motivated, hardworking seasonal employees. It is essential for the applicant to have strong communication and customer service skills.
Clark's Bears
Attn. Anne Englert
PO Box 1
Lincoln, NH 03251
Come join the team for a fun and adventurous summer job!
Benefits include:
Discounts on food and gifts at Clark's
Free guest tickets to Clark's
End of the season bonus incentive
Employee referral program
Due to state and federal labor laws Clark's Bears cannot hire anyone under 14 years of age.
Download the application and get started now! [160 KB pdf]