Group Rates & Policies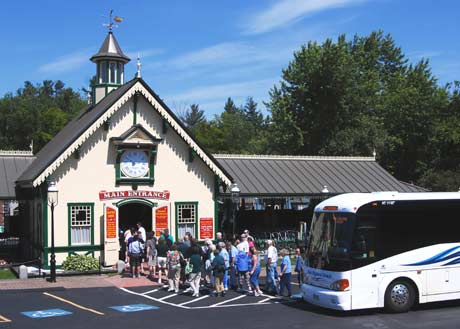 Whatever the occasion, groups are always welcome at Clark's Bears! Clark's is the perfect place for your motor coach group, church outing, camp group or family reunion. With unlimited rides and shows you can enjoy hours of fun and entertainment. We can BEARLY wait to see you!
2020 Group Rates
Ages 4 & up.... $20.00
---
Group Policies:
Group rates apply to groups of minimum 20 paying guests
Single payment required on group arrival - no deposit or reservation fee necessary
Advanced reservations preferred
Motor coach escort & driver receive complimentary tickets
Coach drop off/pick up area with free parking
Inquire about our meal and dessert packages
Please call Clark's Bears to book your reservation. We are also available for group planning and suggestions.
Anne Englert 603-745-8913 ext. 19
Winter office 603-745-3216
Download a PDF file of this Brochure [470 KB pdf -- right-click to download]