Water Blaster Boats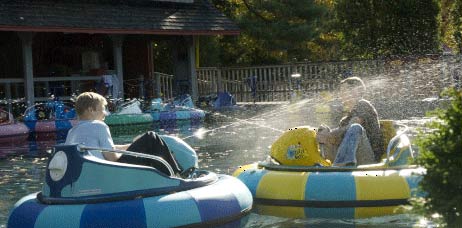 Fun and excitement awaits you at The Old Mill Pond as you cool off on our Blaster Boats. Be prepared to GET WET!...SOAKED! Splash about and soak your friends with your own water blaster. For the "land-lubbers" coin-operated shore-side squirters are available.
Head into the SPLASH ZONE!
The interactive dock in the Blaster Boat pond is sure to cool you off on a hot summer day. Enjoy soaking your friends as they ride the boats around you. Beware! You are in the blast zone too! Bring your towel... you'll need it.
Height and weight restrictions apply. You must be 44" or taller to ride alone. There is a maximum weight restriction of 450 pounds per boat