September 2021 Scouts BSA Merit Badge Fair
Fire Safety
Presented by Fred Englert, Deputy Chief of the Woodstock, NH Fire Department.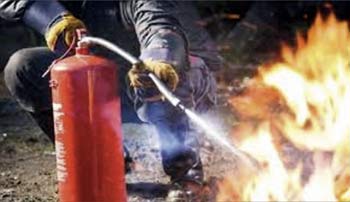 Fred is a Level II certified firefighter with 31 years of experience in the fire service.
Scouts will learn skills to be better prepared to prevent fires, to survive fires and burns, and to use fire safely. This presentation will fulfill requirements 1, 2, 3, 4, 7, 9, 10 for the Scouts BSA Fire Safety Merit Badge. Scouts must complete requirements 5, 6, 8, 11, 12, and 13 as prerequisites so the merit badge counselor can sign off on your blue card. Reading the Merit Badge Pamphlet is a must for many of the requirements and completing the Merit Badge Workbook is highly recommended.
Back to Scouts BSA Merit Badge Fair | Top of Page ↑
Clark's Bears
PO Box 1
110 Daniel Webster Highway
Lincoln, NH 03251